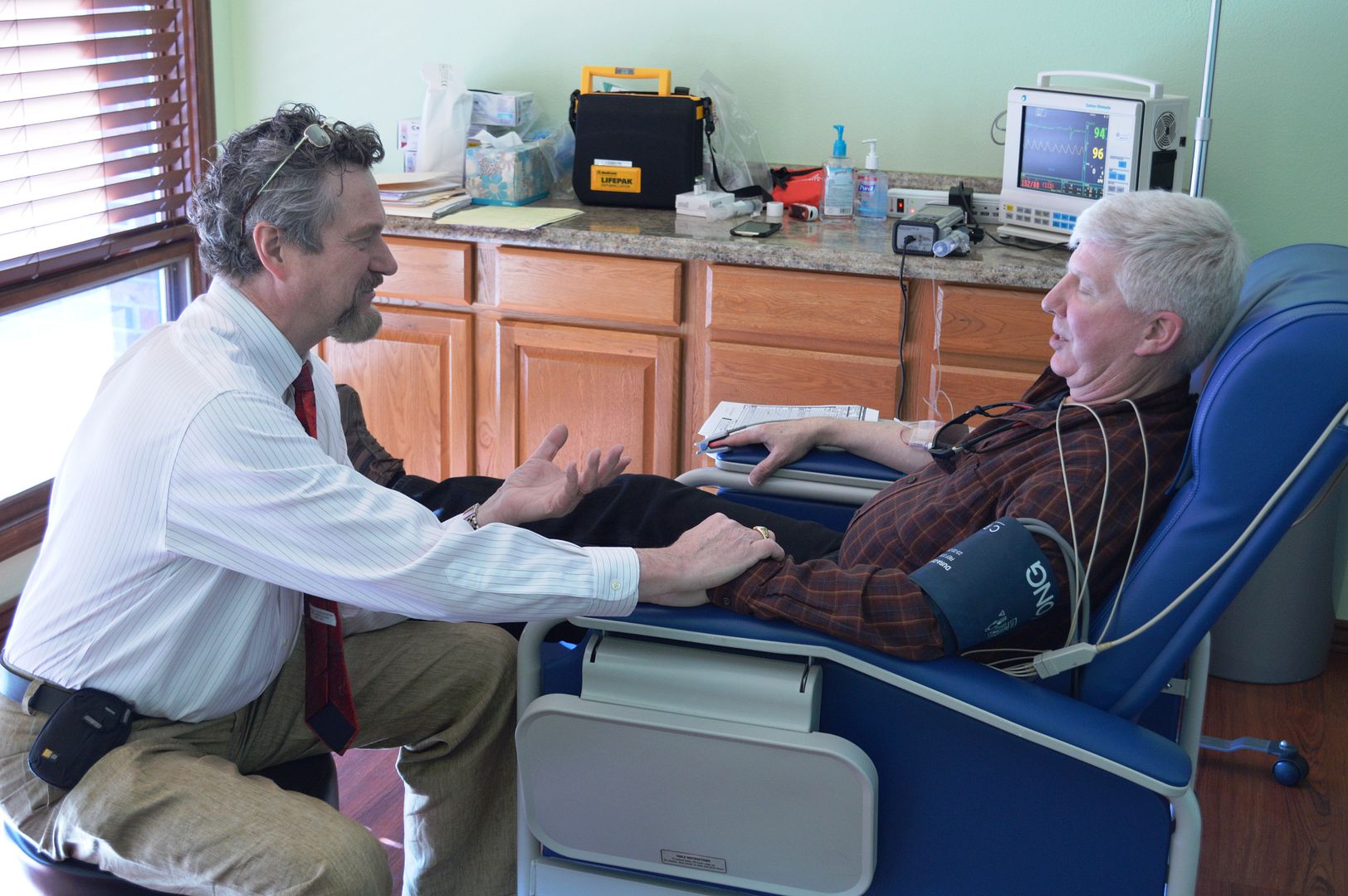 Neuro-Luminance Brain Health Centers, Inc. and Dr. Theodore Henderson's research have been in the news. His approach to treating depression has been "catching on" and the news is world-wide. Dr. Henderson refutes fears of negative side effects promulgated by academicians, saying low dosage ketamine infusions have dramatic positive effects in patients and virtually no risk for hallucinations.
Referred to as "Special K" when sold illegally and in high doses on the streets, recent news about low dosage ketamine infusions relieving difficult depression has spread worldwide. Spearheading the research is Neuro-Luminance Brain Health Centers own medical director, Theodore Henderson, MD, PhD, a prominent psychiatrist and neuroscientist. In the last few months, his work has been viewed by doctors, prospective patients and other researchers from around the globe, including North and South America, Europe, Middle East, India, China and Australia, among others countries.
While the American Psychiatric Association is debating protocols for ketamine infusion therapy for depression, hundreds of media outlets have reported about Dr. Henderson's research in the last few months, including Psychology Today, Psychiatry Advisor (and companion Neurology Advisor), New York Magazine, and the more than 15,000 others who read this PRNewswire announcement.
"For the millions people in America struggling with difficult, even dangerous, major depressive disorder, this is the silver lining in clouds," said Dr. Henderson, co-founder of Neuro-Luminance Brain Health Centers, Inc.
Depression in the US*
8 million — Ambulatory care visits with major depressive disorder as primary diagnosis.

6.5 days — Average length of stay at hospital for major depressive disorder.

41,149 — Number of suicide deaths

$37,000 – cost of average psychiatric hospital stay

105 – number of suicide deaths per day in America
*  Source: Centers for Disease Control and Prevention
The current understanding of ketamine shows that it has both immediate and delayed effects. The immediate effects include: presynaptic disinhibition of glutamatergic neurons, creating a glutamate surge.The delayed effects of ketamine likely include: activation of eEF2 leading to BDNF translation; enhanced synaptic connectivity; neurogenesis; dendritic arborization; and immunomodulation. The delayed effects potentially underlie persistent neuroplasticity and persistent antidepressant effects. These mechanisms may also underlie the neuroregenerative properties of near-infrared light, which also activates BDNF and has immunomodulatory effects. Neuro-Luminance Brain Health Centers, Inc. has developed protocols to maximize the benefit of BDNF activation.
Simply put, there is growing evidence that ketamine can induce a lasting change in the brain, such that depression is greatly reduced and sometimes a persistent change in the level of depression can last a lifetime. Compared to $37,000 for a hospital stay, Ketamine's Effects on Depression using Neuro-Luminance Brain Health Centers, Inc.'s protocols may be a very good investment.
Recent News — Ketamine Infusions